Grammar: Comparisons: Visual aids on the web-site for teachers and learners of English as a secondary language from a German point of view
---
Comparisons of Adjectives:
After the currencies of 12 European states have changed into one common currency - the Euro - it's very important to compare the prices in the different shops, where you buy your daily food. Sometimes you can earn a lot of money simply by comparing the different supermarkets. Let's have a look at the supermarkets and their offers:
FACT-Supermarket | POSI - Supermarket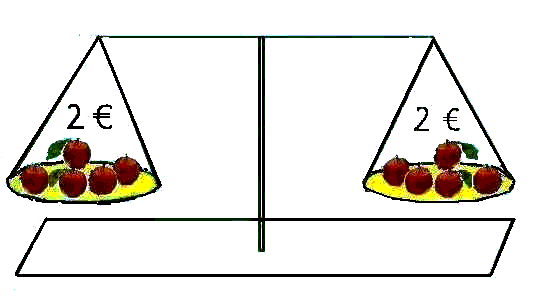 equality

These apples at Fact's are
These apples at ABSOLUTE's

as cheap as
as expensive as

those at ABSOLUTE's.
those at Fact's.

ABSOLUTE (POSITIVE) DEGREE
=
adjective form
---
MINI - Supermarket |More - Supermarket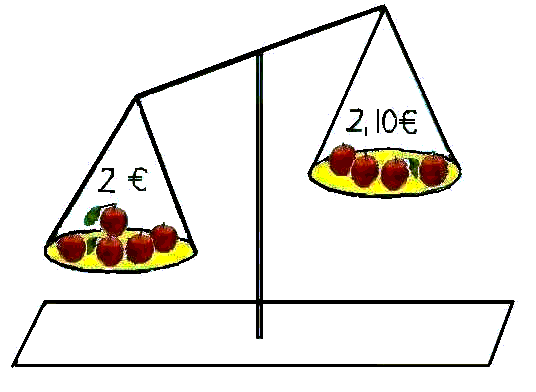 inequality

More's apples are

not so cheap as
not as cheap as

MINI's.

COMPARATIVE DEGREE

superiority

MINI's apples are
cheaper than
More's.
More's apples are
more expensive than
MINI's

inferiority

MINI's apples are

less expensive than

More's.
---
TOP-Supermarket | Opti's Supermarket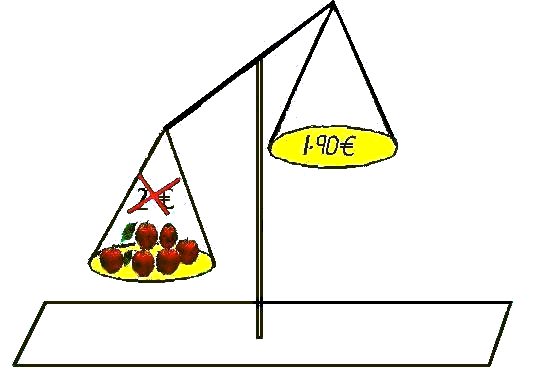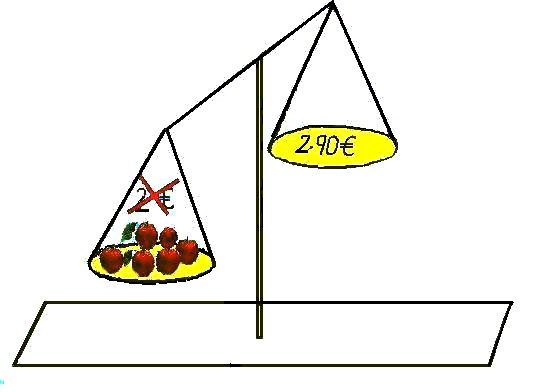 | | | | |
| --- | --- | --- | --- |
| Maximum | SUPERLATIVE DEGREE | Maximum | SUPERLATIVE DEGREE |
| TOP's apples are | the cheapest of all. | Opti's apples are | the most expensive of all. |
| Minimum | SUPERLATIVE DEGREE | Minimum | SUPERLATIVE DEGREE |
| TOP's apples are | the least expensive of all. | Opti's apples are | the least cheap ones of all |
---