Note-taking - A variation on the web-site for teachers and learners of English as a secondary language from a German point of view
---
Kerstin Brauer and Ilka Reif:Note Taking - a variation
(January 2000)
1. First Step
If you read a text you get a lot of new information. If you are asked to take some notes it can be quite difficult to get the most important information. Here are some hints to help you. The text is compared to a pond, where you can fish for the most important aspects of a text. The first step is to separate the important from the unimportant information.
Picture 1:
There are two kinds of fish in your pond: K-fish and F-fish. K-fish are big and healthy and easy to catch. They content Key Words, which carry a lot of information. F-fish are small and tough. They content Functional Words such as articles and so on.
2. Find an order
Try to find an underlying order because then the information is easier to remember. For example hardly anybody remembers the string of numbers 28 - 42 - 35 - 7 - 21 - 14, whereas almost everybody remembers the string of numbers 7 -14 - 21 - 28 - 35 - 42.
Picture 2: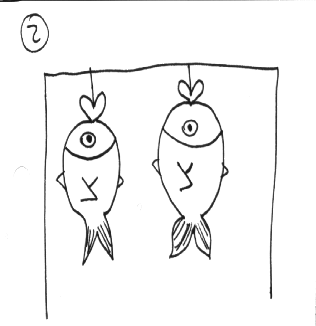 In the picture you can see a fisherman who is fishing for information. You are the fisherman. After you've caught the K-fish put them all in a line, for example in the order of appearing in the Loch Info (your text).
3. Condensed Version
Not all of your key words are worth remembering. Try to find a condensed version of the key words.
Picture 3: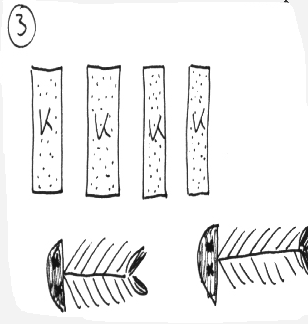 You can't eat everything of your K-fish. Separate the fishbones from the rest of the fish.
4. Order
Everything you've got now is worth keeping. Put the rest into a new order again.
Picture 4: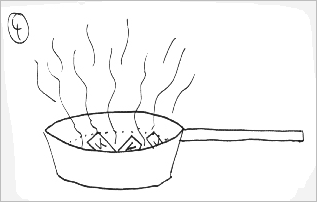 Now that the fishbones are removed, you can keep and eat the rest of your fish. Your fish fingers are put into a box before they are finally eaten.
---